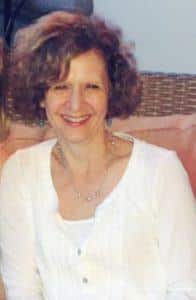 Below are three things that I learned about food and my digestive disease.
I have been in remission from severe ulcerative colitis for the past 9 years and I achieved that by eliminating grains, most dairy, and all processed foods. I am healthy and completely medication free.

I was told multiple times by doctors that food played no role in my disease and my two options were more medications and eventually surgery. 

When you become an advocate for your own health care, you learn that there are other options available to you and they can all be bought at your local grocery store. Eating the right foods was what gave me my life and health back!
After my health crisis and illness, I went back to school to become an Integrative Nutrition Coach. My passion is to help people recover their health and teach them how to live a grain-free lifestyle.
I found my body could heal naturally by removing foods I couldn't digest. My clients learn that this is not about restricting food, but learning to eat real, whole, nourishing food again.
I am offering a free 30 minute phone consultation to speak with you about your digestive issues and help you on your journey to good health!
Fill out the form to the right and I will contact you for your free phone consultation.
Restoring your health…one bite at a time.
xoxo
Jackie