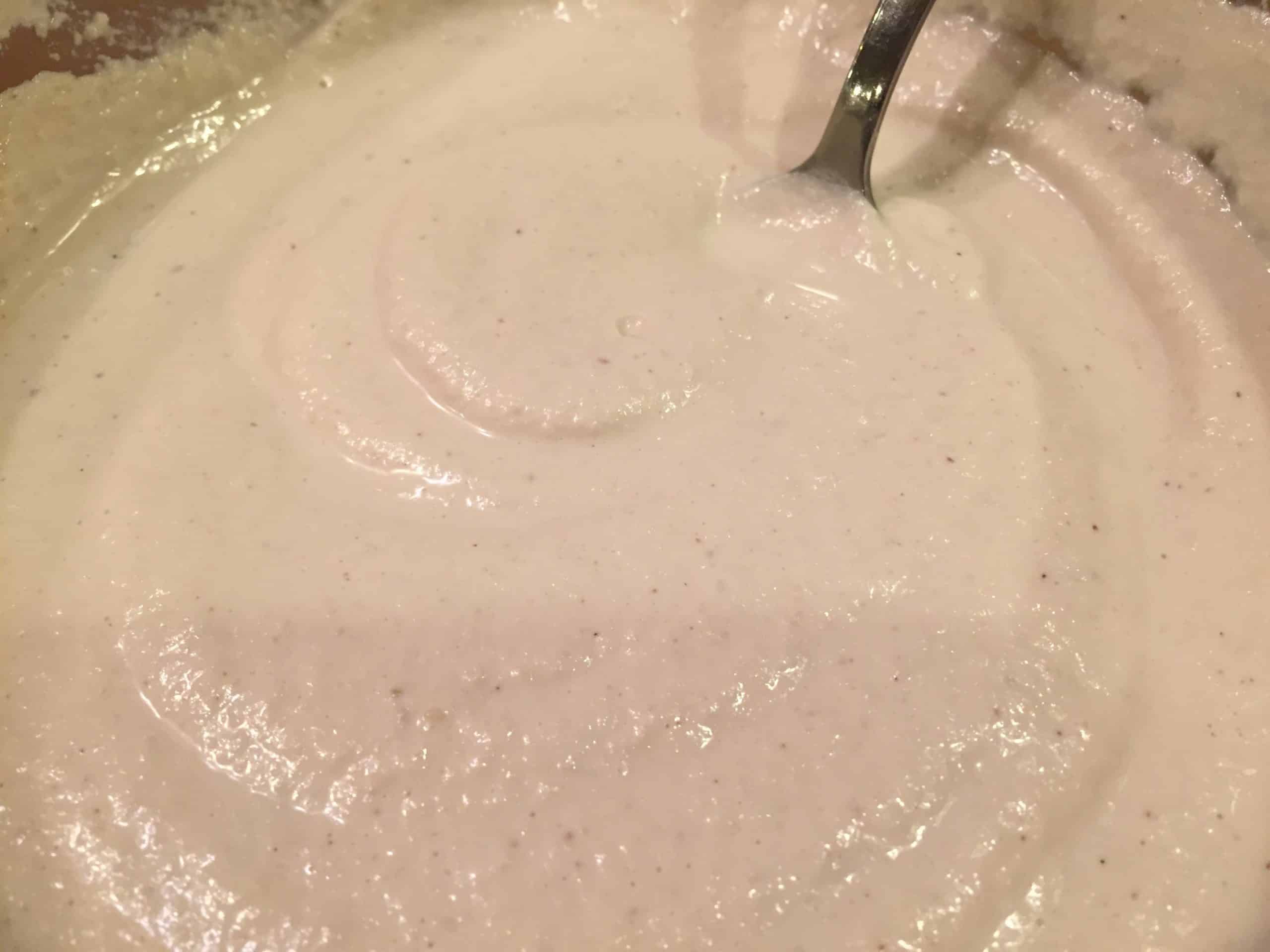 Ingredients
2 cups raw unsalted cashews
water to cover
Instructions
1.

Place cashews in medium sized bowl and cover with water

2.

Cover and place in fridge over night or for at least 8 hours

3.

Remove from fridge and rinse cashews in cool water

4.

Add cashews to high speed blender and add enough water to just cover the cashews

5.

Blend on high until smooth

6.

Store in fridge for 4-5 days or freeze.

7.

If you freeze cashew cream, when you thaw, just run it through the blender to get a good consistency
Instructions
1.

Place cashews in medium sized bowl and cover with water

2.

Cover and place in fridge over night or for at least 8 hours

3.

Remove from fridge and rinse cashews in cool water

4.

Add cashews to high speed blender and add enough water to just cover the cashews

5.

Blend on high until smooth

6.

Store in fridge for 4-5 days or freeze.

7.

If you freeze cashew cream, when you thaw, just run it through the blender to get a good consistency
About Chef
Jackie
I am a Nutritional Therapy Practitioner and I also have my Health Coach certification from the Institute of Integrative Nutrition. I have studied nutrition and wellness for 16 years and ...
Read more about this chef..
Recipe Index
Recent Recipes
 

The star of this guacamole is the avocado.  Did you...